Professional Contact Call Center in Montgomery, AL
ASK was founded as an outbound call center by Rick Burley and his father, Jim Burley, in Montgomery, AL. At the time, Rick was working at a consumer magazine business, and Jim was about to retire from a 30-year career in manufacturing. The pair recognized that, with their combined experience, they could build a business based on the mission of providing quality customer service with genuine southern hospitality and respect for all staff. Since then, ASK has grown to offer a full suite of business process outsourcing, including website support, chat, e-mail, and virtual receptionist services.
Based in Montgomery, AL, ASK is founded on the principles of Southern hospitality, which includes being polite, kind, helpful, and charitable. Meet our team who set and support an exceptional level of service through our company culture.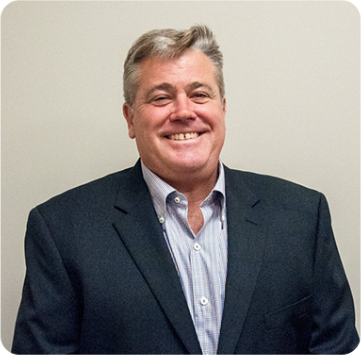 President
Rick Burley
After graduating from Auburn University Montgomery with a degree in Information Systems, I worked for a large medical/surgical distribution company with 25 branches across the southeast. I was in the information technology group, where I worked up to become lead developer in inventory control software. From there, I went to work for a leading outdoor magazine, where I developed the software that handled all day-to-day operations and interfaced with several outside systems. While there, I was named Vice President of Operations and started and managed the in-house call center, which grew to more than 100 agents during my tenure. I've been President of ASK for more than 25 years now, and while I really enjoy the variety of tasks I tackle daily, my real joy comes from interacting with agents, managers, and clients. At ASK, our main tenet is to treat everyone with kindness and respect, as you would expect to be treated: callers, co-workers, and clients. In my free time, I play golf, coach youth sports teams, and relax at the beach.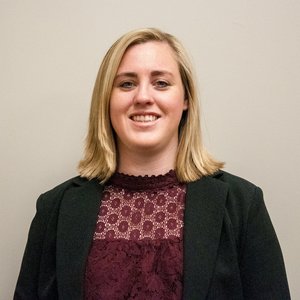 Director, Business Operations
Smith Ann Burley
Service is one of our key values at ASK, and is also a pillar in how I make decisions at ASK. My job is to look at the analytics and find a way to provide the best service to the customer to help build the brand of our client. I also get to incorporate service by building training paths for all levels of employees at ASK. It is my job to make sure that each employee gets the training they need in an environment that is helpful and supportive as they grow within our company. I graduated from Samford University in 2014 with a BA in History and in 2016 with an MBA from the Brock School of Business at Samford University. I enjoy playing and coaching volleyball, as well as going to the beach. I coach for a travel volleyball club, Capital City Juniors and am involved with EMERGE Montgomery (Young Professionals of Alabama), as well as serving as the Junior Board President of Triumph Services, Inc. My parents and grandparents have each helped mold my love for serving in my community and I believe servant leadership is vital in building a community of strong individuals, which in turn helps build a strong business community.